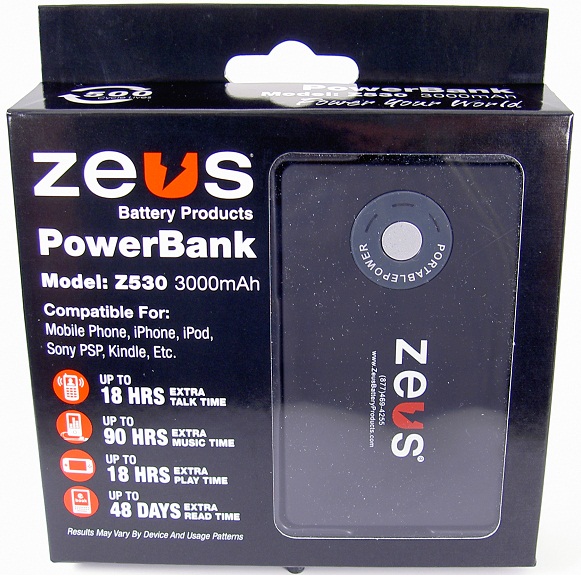 Looking for a back-up power supply for your iPhone, Mini-usb, Micro-USB or other portable device? The Zeus Portable Battery Charge - Power Bank is a great solution.
The
Zeus Power Bank is a 3000mah
back up power supply
The ZEUS Portable Power Bank model
Z530
from wpsantennas.com is one of the most powerful portable battery chargers on the market and can charge almost every electronic device with a USB port, such as MP3 players, mobile phones, and portable gaming devices, giving them a boost of power.
It features a built-in LED, short circuit, over-charge and over temperature protection which allows you to charge the battery up to 500 times and still remain at 85% capacity.
The
ZEUS Power Bank
from wpsantennas.com comes with 7 adapters, a cable and a small travel bag. It's easy and portable and perfect for anyone on the go!